2022 CrossFit Open Workouts Finalised, "Will be Very Painful" – Crossfit Promises
Can you believe it's almost the end of January already? Nope, we can't either. February will be here in no time at all. How do you see 2022 panning out for you? Have you set yourself goals? Are you planning to get stuck into Open? Would you like to compete? Or…..are you simply planning to motivate yourself to come to the box more? We all know it makes us feel better, the more we do the more we love it right.
Trying to predict the future is quite a skill, but we must embrace it as the world changes around us. Some boxes are experiencing a 'revival' of sorts with members numbers surpassing pre-pandemic numbers. This is great news indeed. People are enjoying working out in groups more than ever before.
There's little doubt that CrossFit dominated the fitness scene in 2021. The number of CrossFit gyms continued to grow exponentially and the numbers of participants registering for that CrossFit Games more than doubled. I predict that CrossFit's popularity will continue to rise in 2022, despite the uninitiated claiming 'we are all mad' or even 'a cult'!
Last year marked an important milestone in the evolution and growth of the CrossFit Games with the addition of two new age groups and eight new adaptive divisions. This year will bring exciting new opportunities for competitive athletes and fans alike. Have you seen the new age divisions?
Here they are:
14-15, 16-17, 35-39, 40-44, 45-49, 50-54, 55-59, 60-64, 65+ – I think it's fair to say we cover each group here at our box. The top 10% advance to the finals – with the top 30 from each age group heading to the semi finals. Then…the top 10 from each age group advance to the Games to battle for the title of Fittest on Earth. That's pretty cool, and imagine how many people are talking themselves out of it.
Have you considered registering? It could be your time to shine, Over a three-week period beginning Thursday, Feb. 24, 2022, the CrossFit Open will give CrossFit athletes everywhere the chance to challenge themselves and shine on a global stage. Regardless of your age or ability, when you register for the Open, you're signing up to bring out your very best, create memories, and have a blast. Talk with your coach to make a game plan today, and check out the leaderboard every week of the Open to see how you and your box stack up against over 13,000 other affiliates around the world.
The CrossFit Open is open to everyone. Whether it's your first Open or your fifth, there is nothing like the feeling of camaraderie you get from sharing in a fun challenge with countless others around the world.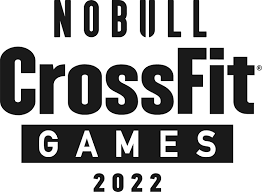 4 things to be better prepared for the Crossfit Open 2022
Take a look back. So one of the most important things going into the future is looking back into the past!
Have a GOAL! So that one is a lot harder than it sounds.
Have a PLAN! So to bring your plan to fruition, you need a plan.
Have fun with Crossfit.
Education? Have you considered training for your Level One perhaps? Head over to the Crossfit site to see an array of courses currently available, knowledge is power after all. We are already lucky enough to have a diverse and talented group of Members and Coaches, who all bring their skills and passions to the box.
Nutrition? We are what we eat after all, and we need fuel – but are we eating how we should? Can we do better? Tap into our in-house nutritionist Sam Parker for advice and guidance here. She's fab when it comes to food as we all know 🙂 CrossFit is a lifestyle characterized by safe, effective exercise and sound nutrition. CrossFit can be used to accomplish any goal, from improved health to weight loss to better performance. The program works for everyone including people who are just starting out and people who have trained for years. Health and wellness are predicted to be one and the same this year.
Sleep – some of us are more 'sleep obsessed' than others, new Mum's we hear you. Sleep is critical to recovery and function and there are now some rather clever smart mattresses on the market to help you achieve the best sleep possible.How awesome is that!
I know there are some pretty exciting months ahead for Saxon, and us Coaches can't wait to see where 2022 takes us all. Now that Covid restrictions are lifting we are looking forward to the return of many more social and in-house competitions and our beloved Sports Day 'Farmaggedon', Surely now it's time to safely get back to what we are so good at – being a community of incredibly different, but wonderful members who know how to have a bloody good time together.