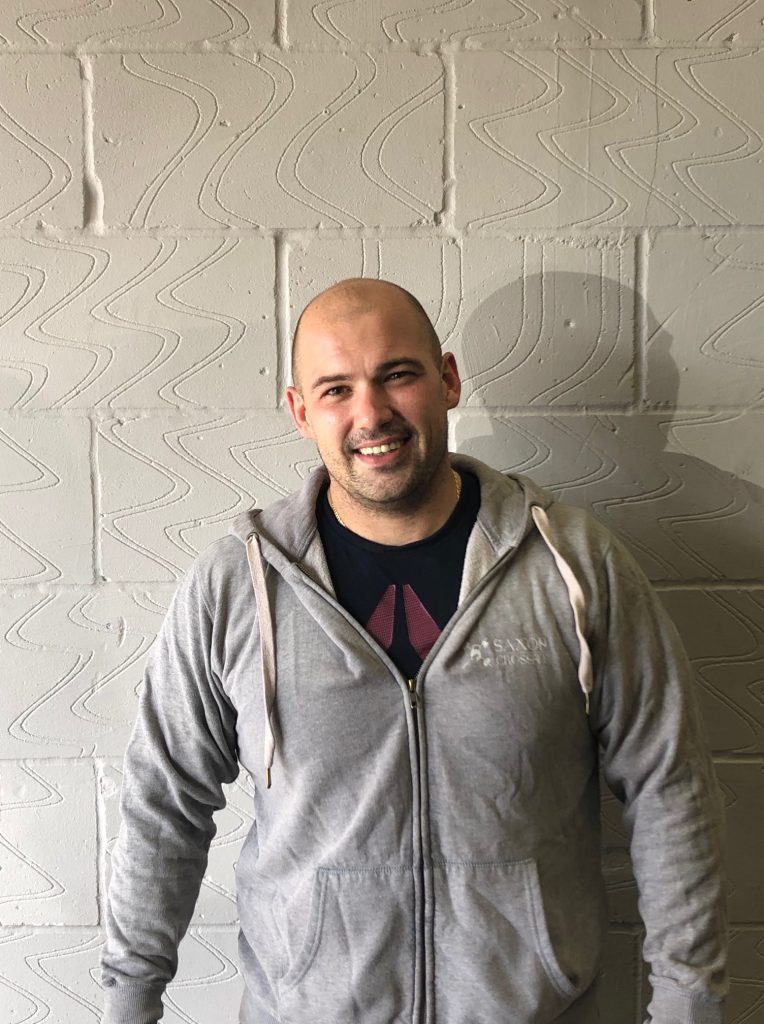 Well August flew by in a blur of epic sunshine and torrential rain hey? How the hell is it September already?! Regardless of the speed with which it passed it's time to name our member of the month for August and the epic Luke aka Vinny D was top of the coaches list this month.
Luke has absolute crushed it throughout August. He's been consistent, hard working, engaging and proactive in his fitness journey and it's showed. He's lost a fuck load of weight, PB'd his clean, hit some savage workouts, been fun to coach and train with and he's done it all with his wonderful smile!
Training regularly is the key to health and fitness and Luke has racked up 24 classes in August, we'd say that's pretty regular. He's also cleaned up his diet, set himself some goals and adopted a pretty positive mindset for his training. This is probably why he managed to smash a 110kg clean out of the park the other day!
Staying on this course will see Luke be an absolute savage over the coming months and we can't wait to see where he's at come Christmas! Keep it up mate.
We asked Luke:
What bought you to Saxon CrossFit?
So without giving everyone my life story, when I moved to Attleborough, my life had just been turned upside down, I had lost everything and wasn't in a great place, I felt lost and alone. I needed to find myself again, working out has always helped me but I've always struggled with consistency as I'd get bored of the usual chest, shoulders etc. I wanted something different and started searching for somewhere to help me help myself, somewhere I could clear my head, push myself, meet new people and have a laugh whilst doing it. Saxon CrossFit was the solution and since my first taster I've been hooked.
What's the biggest change Saxon CrossFit has had on my Life?
That's a tough one because I feel Saxon CrossFit has done so much for me.
Saxon CrossFit helped me find myself again, its made me stronger both physically and mentally, its given me the desire to constantly push myself to be better, and get comfortable with being uncomfortable.
Whats your favourite thing about Saxon CrossFit?
I love everything about Saxon CrossFit but my favourite part is the Community. This is what makes Saxon great, the Coaches and Members. I've never been to another gym like it, the community at Saxon makes working out fun.
What's your ideal workout?
This is hard as I love the variety of the workouts. But for some strange reason I do enjoy a long sweaty AMRAP even though I will hate every second of it but nothing beats an EMOM with a nice heavy bar, and not too many reps.
Describe Saxon in 3 words:
Community, Motivating, Addictive
Tell us something about you that the other members won't know?
I love Scuba Diving (warm weather only) and use to go on holiday by myself every year, sleeping in a tent on the beach and scuba dive all day.