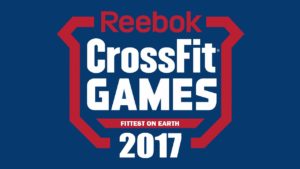 Next week brings us the 2017 CrossFit Games and we are excited. The Games is the third stage in CrossFit's test to find the fittest people on the planet. It is four days of tough, varied and intense workouts designed to test fitness. In previous years it has involved, maximal barbell lifts, swimming, running, cycling, odd object carries, assault courses, stand up paddle boarding, advanced and basic gymnastics and at the center of it all the knowledge that nothing is off limits – so long as it tests an aspect of the participants fitness it's fair game.
The Games is the third stage in this epic testing of physical ability. The Games athletes have already fought their way through the CrossFit Open – five workouts over five weeks completed in their affiliates and judged by their peers.
After the Open the top 30 males, females and teams in each region are invited to the Regionals. The Holy Grail of the average competitive CrossFitter, Regionals is a stepping stone to the Games and the proving ground to earn you spot on the big stage. Over 3 days the Regional workouts are used to find the top 40 men, top 40 women and top 40 teams who will be heading to the Games!
Once at the Games the intensity goes into overdrive, the weights sky rocket and the competition explodes. To win a space on the CrossFit Games podium requires athletes to perform well, consistently, across the most varied fitness test around. One bad workout can cost people the crown and many favourites have fallen short due to one weakness in their arsenal. This all makes the Games excellent viewing for us mere mortals!
Despite the Individual Competition normally taking centre stage this year we will be keeping a close eye on the Team event. For the first time ever an all British Team from CrossFit JST in Wigan has made it to the Games and they look set to take a place on that podium!
If your keen to watch the Games it is live streamed through their website and the previous heats and workouts are available on their YouTube channels immediately after. If you want to be inspired, witness the pinnacle of human capabilities and enjoy the epic brand placement only Americans can get away with then get involved!
Watch the Games here: https://games.crossfit.com/article/how-watch-2017-games/games/2017